GALLERY
Kargil Conflict 1999

Allah u Akbar - Shelling Indian military positions.




Prayers for success and victory.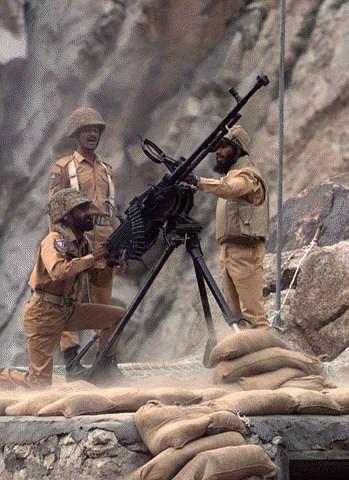 Slogans of Allah u Akbar go up as Pakistani soldiers fire anti-aircraft guns on the enemy from Kharmang sector.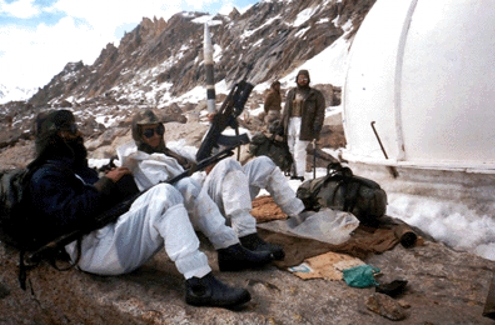 Freedom fighters from Al-Badar Mujahideen group at a captured Indian Army post in Batalik sector.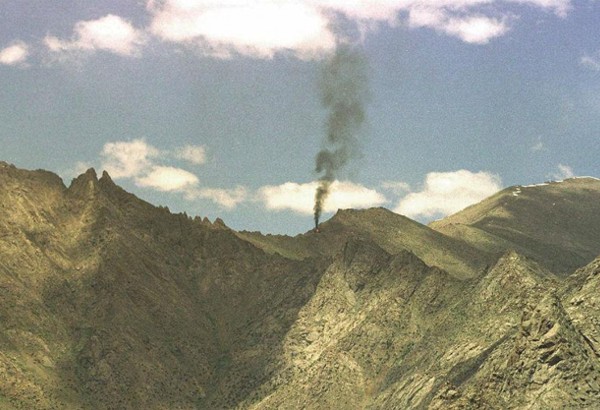 Smoke rises from Indian Army post hit and destroyed by Pak artillery. June 1999




Pakistani gunners shelling Indian positions from Brasil Chu just 5 kilometers away from Kargil. 15 June 1999




Pak artillery strikes Indian Army barracks. 4 June 1999




Fighters from Hizb-ul-Mujahideen offer Zuhar prayers in Kargil sector as conflict continued and Indian Army made desparate attempts to recapture the strategic peaks. 30 June 1999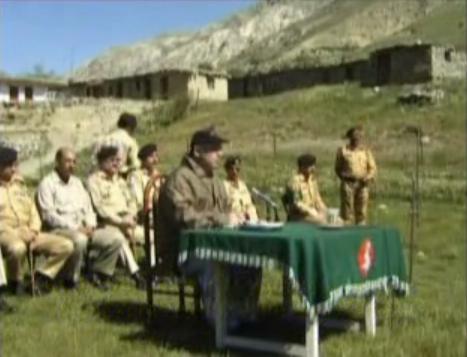 Prime Minister Nawaz Sharif addressing the troops during the conflict - the victorious capture of the Kargil peaks by the Mujahideen is the fruit of their 11 years of struggle for freedom.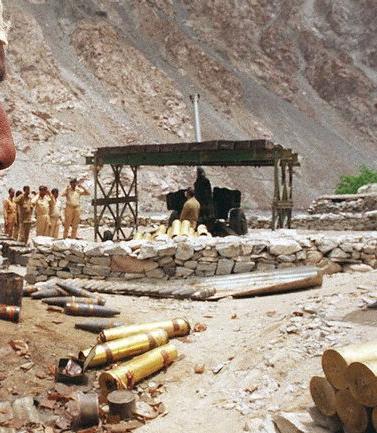 Pak Army gun position in Mushong sector. 5 June 1999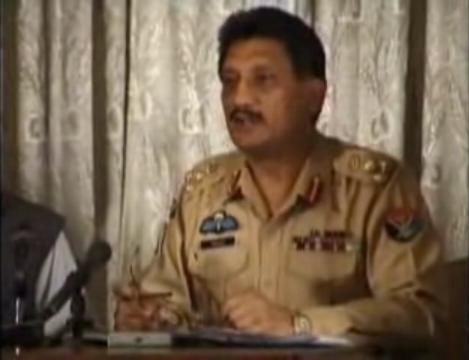 DG ISPR Brig. Rashid Qureshi addressing a press conference, according to Indian television Rajputana Rifles burried 130 dead soldiers. India used twenty seven battalions against the Mujahideen and at fourteen different occasions against the Pakistan Army on the Line of Control.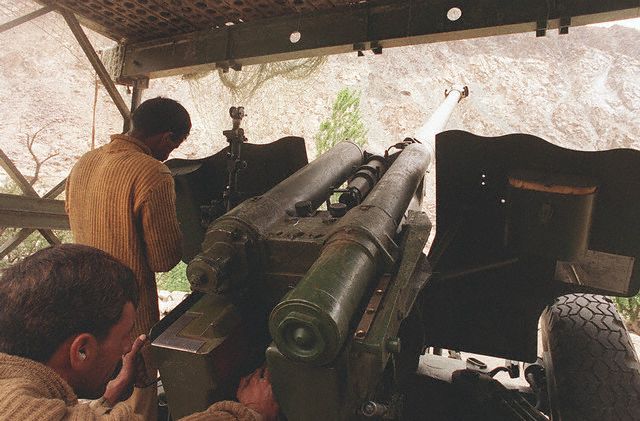 With cotton stuffed in ears, gunner loads a shell and gets ready to shell Indian positions from Mushong sector.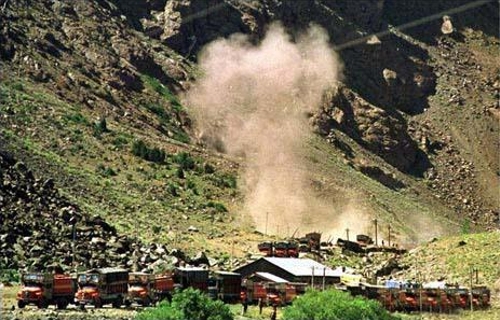 Indian supply road comes under Pakistani shelling. The capture of different strategic Indian posts had cut off road to Siachen glacier.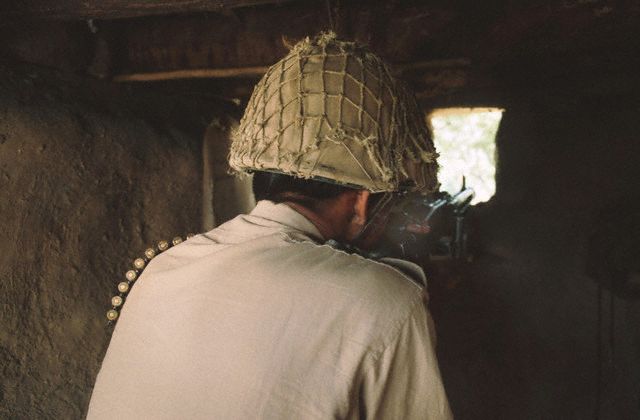 Pak Army soldier observing an Indian post. 26 June 1999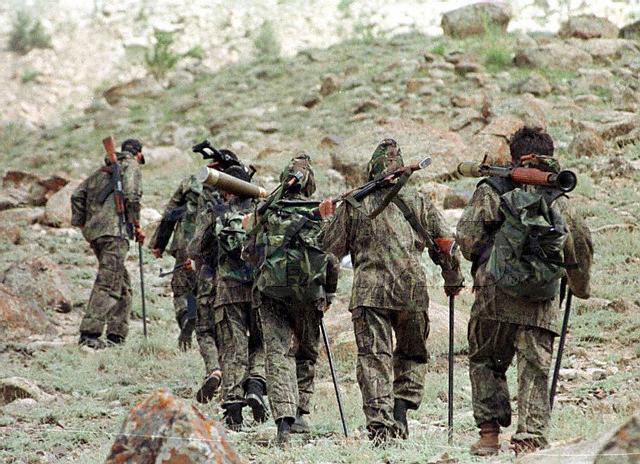 Guerilla fighters from Hizb-ul-Mujahideen marching forward to join the battle in Kargil sector.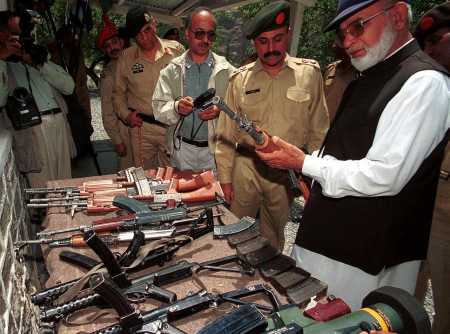 Captured and abandoned weapons of Indian Army at display.


<<<

>>>