GALLERY
Kargil Conflict 1999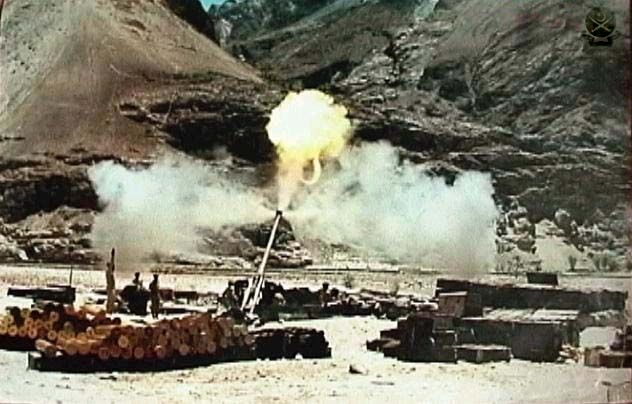 Pak artillery shelling Indian positions in Drass sector during the conflict as Indian Army makes continuous efforts to regain the strategic peaks to secure its main supply route.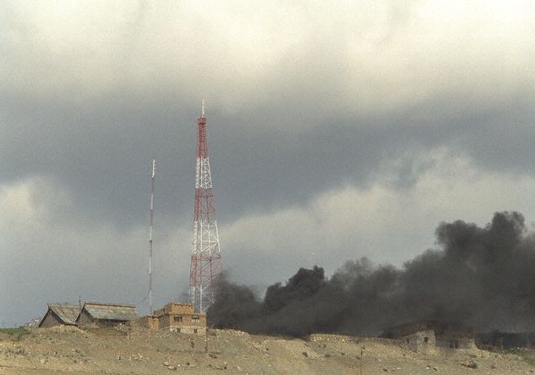 Smoke rises from Indian Doordarshan television relay center in Kargil after getting hit by Pakistani artillery shelling. 1 June 1999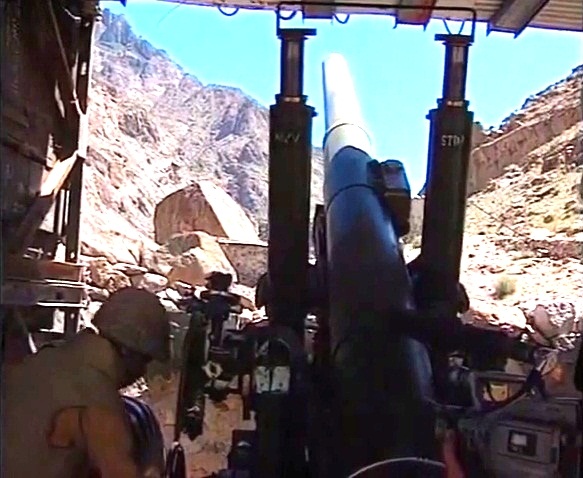 Gunner adjusting the barrel before shelling Indian positions.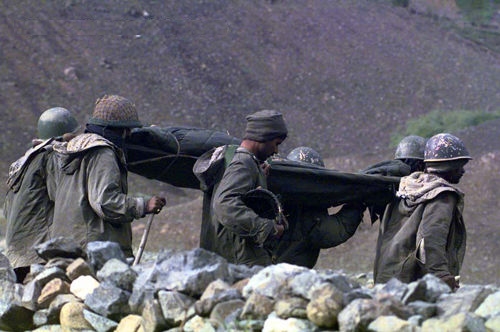 Indian soldiers carry the body of Lt Col R Vishwanathan of 18 Grenadiers who was killed in an attack on Point 4590 on 2 June 1999.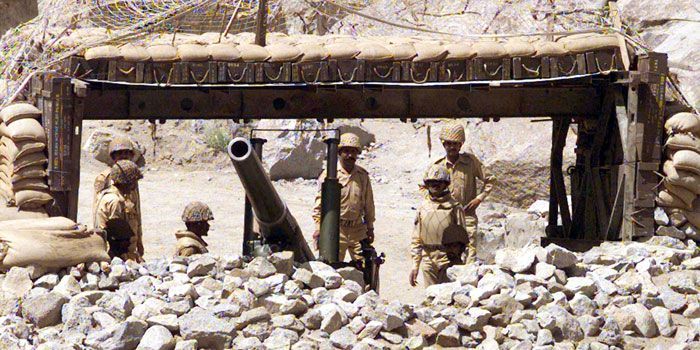 Camouflaged artillery position with 5.5 inch Howitzer getting ready to fire. June 1999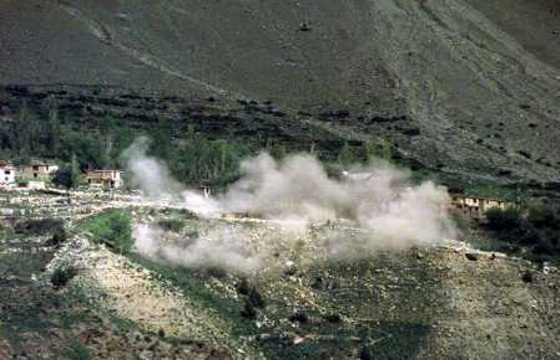 Pak artillery shells strike Kaksar region near Kargil. June 1999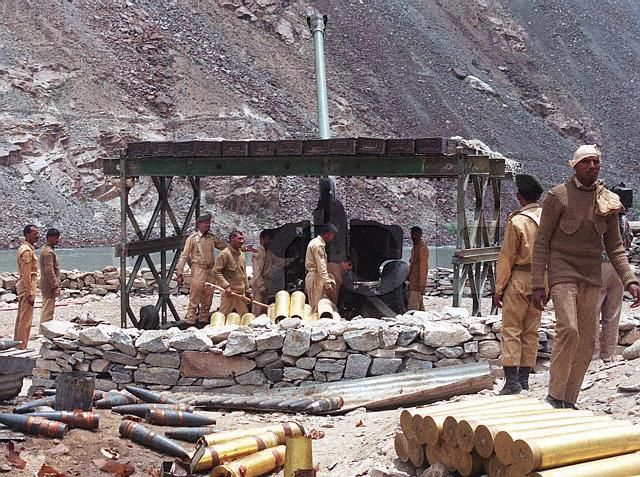 130mm artillery gun at a position in Mushong, Pak Army was able to bring down effective artillery fire on Indian positions throughout the conflict as they commanded all strategic heights.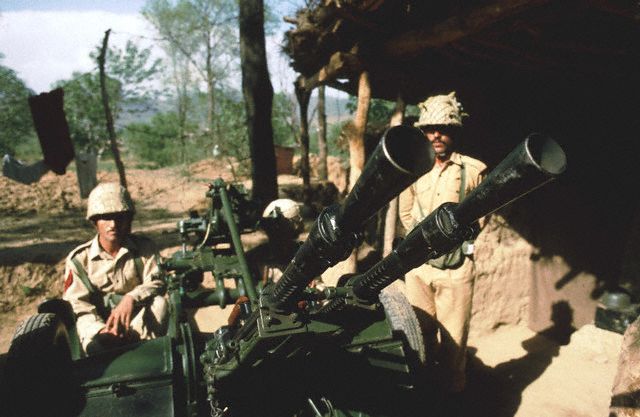 Pakistani soldiers manning their anti-aircraft gun during the conflict. 26 June 1999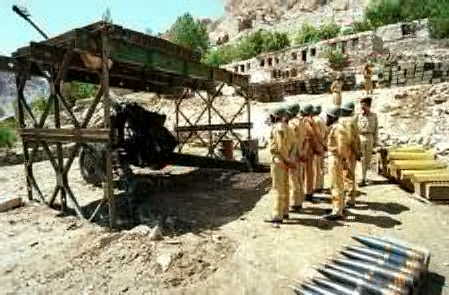 Pakistani gunners stand alert at their gun position on the Control Line as the conflict continues.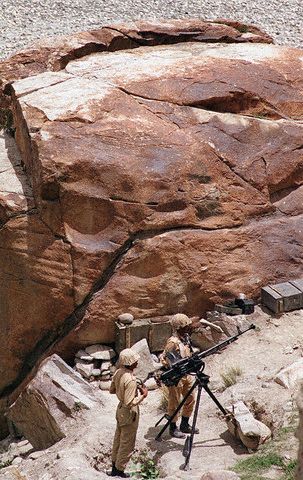 Pak soldiers stand alert with their 12.7mm anti-aircraft machine gun in Mushong sector. 5 June 1999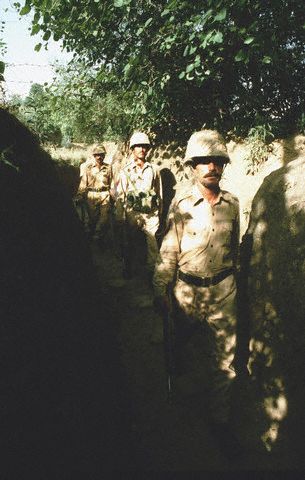 Pak Army soldiers patrolling along the Control Line. 26 June 1999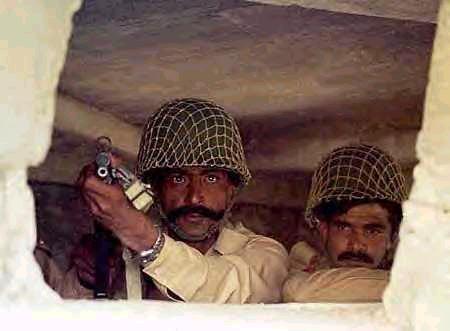 Pakistani soldiers vigilant along the Control Line.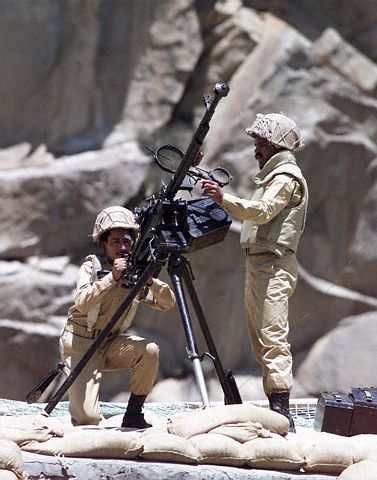 Gunners wait for Indian jets as they man their anti-aircraft gun near a front line village opposite Kargil sector. 17 June 1999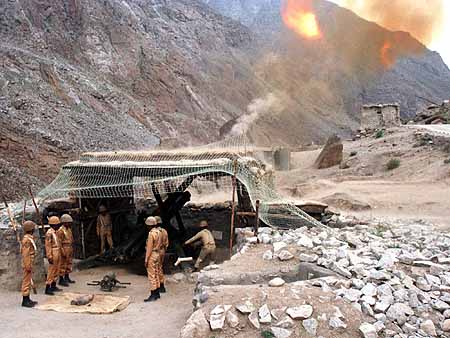 Artillery gunners fire on Indian positions from Kharmang in Pakistani Northern Areas.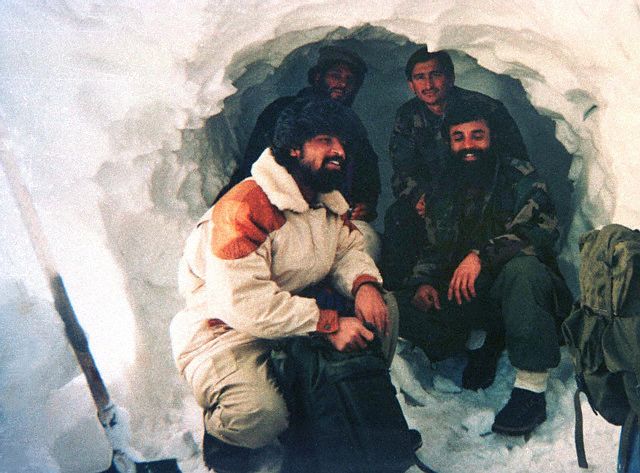 Guerilla fighters belonging to Al-Badar Mujahideen at their snow covered bunker in Kargil sector. 30 June 1999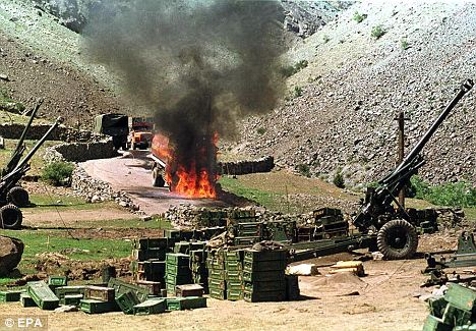 Between a deployment of Indian artillery guns, an Indian civil petrol tanker burns after getting hit by Pak artillery fire. 6 July 1999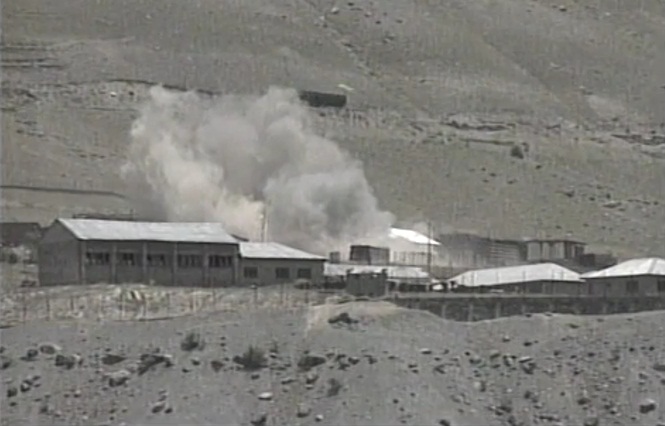 Pak artillery shell strikes Indian supply route as Indian Army trucks pass through. 6 July 1999


<<<

>>>